IT ALL BEGINS WITH AN IDEA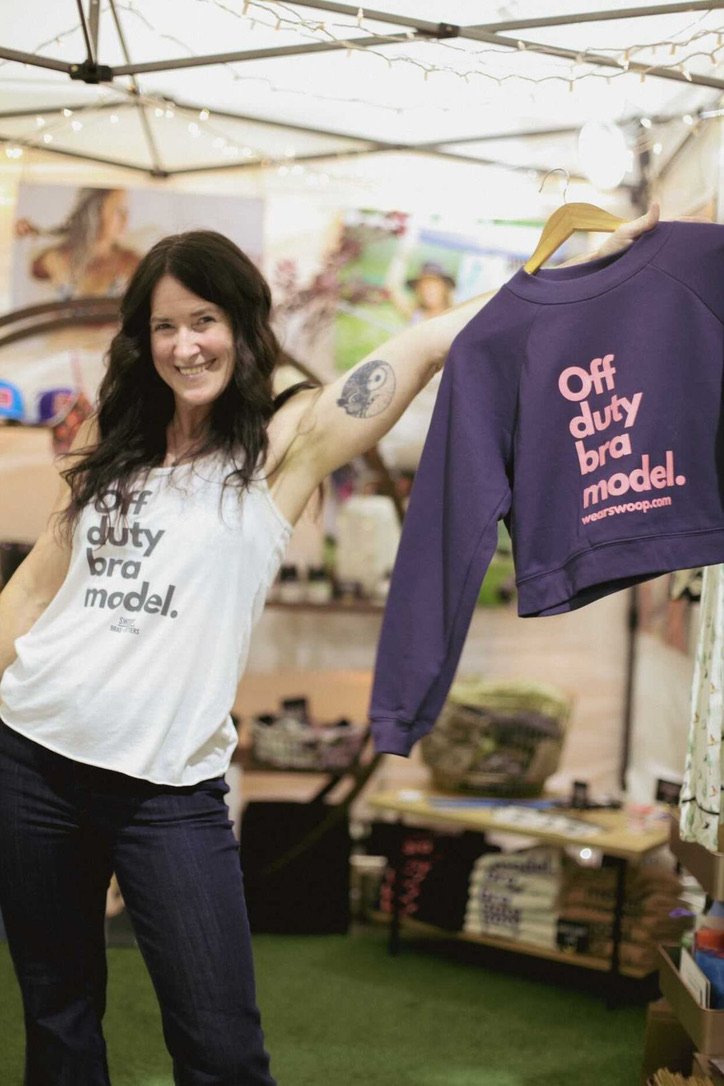 At SWOOP, our story is rooted in empathy, understanding, and a commitment to offering what women really need. Virginia Peterson, a nurse with 15 years of experience, knows firsthand the daily struggles faced by healthcare professionals, particularly the discomfort of wearing a less-than-ideal bra during those grueling 12-hour shifts.
Fueled by this experience, Virginia decided to take action. She designed a bra that would solve these issues and make the lives of busy, active women more comfortable. This single idea ignited the spark that transformed into our thriving, women-owned small business.
In 2023, SWOOP is proud to introduce a range of new products, including shorts, pants, and ultra-soft, cozy tunics. We've listened to your requests, understanding the need for warmth and comfort, and we're delighted to deliver.
Our online presence, from our website to our social media, mirrors our upbeat, positive approach. We want to make you feel good, supported, and comfortable – both in our products and our vibrant online community.
At SWOOP, we're not just about undergarments; we're about empowering and supporting you, our heroes, as you go about your everyday lives. Together, we encourage you to embrace your uniqueness, feel fantastic, and, as always, "Always Be Swooping."
LISTEN TO OUR STORY HERE!
OUR MISSION
Our mission is to outfit every healthcare worker and active woman with SWOOP products. We are committed to fostering a community where women support and inspire one another over and over again!